[vc_row type="in_container" full_screen_row_position="middle" scene_position="center" text_color="dark" text_align="left" overlay_strength="0.3″ shape_divider_position="bottom"][vc_column column_padding="no-extra-padding" column_padding_position="all" background_color_opacity="1″ background_hover_color_opacity="1″ column_shadow="none" column_border_radius="none" width="1/1″ tablet_text_alignment="default" phone_text_alignment="default" column_border_width="none" column_border_style="solid"][nectar_slider location="MAYTECH" flexible_slider_height="true" full_width="true" overall_style="classic" parallax="true" loop="true" slider_transition="slide" button_sizing="regular" slider_height="625″ autorotate="5000″ min_slider_height="250″][/vc_column][/vc_row][vc_row type="in_container" full_screen_row_position="middle" scene_position="center" text_color="dark" text_align="left" overlay_strength="0.3″ shape_divider_position="bottom"][vc_column column_padding="no-extra-padding" column_padding_position="all" background_color_opacity="1″ background_hover_color_opacity="1″ column_shadow="none" column_border_radius="none" width="1/1″ tablet_text_alignment="default" phone_text_alignment="default" column_border_width="none" column_border_style="solid"][vc_column_text]
ABOUT US
Maytech Music Systems is founded and operated by two musician mates who believe they had something good to offer to the musical community. One a drummer, with a degree in electrical engineering, the other a guitarist – the inventor of the DuGyte.
When asked by many of my playing friends, associates and mates how the DuGyte came to be – this is the story I tell
"The DuGyte came about because I got over rolling up and laying out multiple power and signal cables every time I wanted or had to play. Small spaces made it even harder to keep it tidy. Saw a few possible so called 'snake' cables but none 'worked' for me. Thinking that something better could be done, most importantly with one cable – the DuGyte was born"
With our intimate experience and knowledge of the music industry both in touring and performing has helped in the design, application and operation of the DuGyte range of products. We hope that Maytech's products play true for you, and that is you – Think less play more![/vc_column_text][/vc_column][/vc_row][vc_row type="in_container" full_screen_row_position="middle" scene_position="center" text_color="dark" text_align="left" overlay_strength="0.3″ shape_divider_position="bottom"][vc_column column_padding="no-extra-padding" column_padding_position="all" background_color_opacity="1″ background_hover_color_opacity="1″ column_shadow="none" column_border_radius="none" width="2/3″ tablet_text_alignment="default" phone_text_alignment="default" column_border_width="none" column_border_style="solid"][vc_column_text]
Welcome to Maytech Music Systems
Connect your Pedalboard like the pro's
Designed and developed by Maytech Music Systems, the DuGyte GP Series of Pedalboard Connection Systems offers you the fastest and easiest way to connect your entire Pedalboard with your back-stage amplifier, equipment and power using just one cable!
Unlike other Snake cables and Pedal Snakes, the DuGyte is the only complete system that offers a single plug connection into a dedicated connection hub positioned on your pedalboard.
Whether you play rhythm, lead or bass guitar, the DuGyte All-In-One Cable is all you need. Get connected today!
Get Connected today!
Rid yourself of messy cables, multiple wall warts, power strips and extension leads forever. Replace them with the original and only DuGyte GP Series "One Cable All Music™" Pedalboard Connection System™ from Maytech Music Systems![/vc_column_text][/vc_column][vc_column column_padding="no-extra-padding" column_padding_position="all" background_color_opacity="1″ background_hover_color_opacity="1″ column_shadow="none" column_border_radius="none" width="1/3″ tablet_text_alignment="default" phone_text_alignment="default" column_border_width="none" column_border_style="solid"][vc_column_text][/vc_column_text][/vc_column][/vc_row][vc_row type="in_container" full_screen_row_position="middle" scene_position="center" text_color="dark" text_align="left" overlay_strength="0.3″ shape_divider_position="bottom"][vc_column column_padding="no-extra-padding" column_padding_position="all" background_color_opacity="1″ background_hover_color_opacity="1″ column_shadow="none" column_border_radius="none" width="1/2″ tablet_text_alignment="default" phone_text_alignment="default" column_border_width="none" column_border_style="solid"][vc_column_text]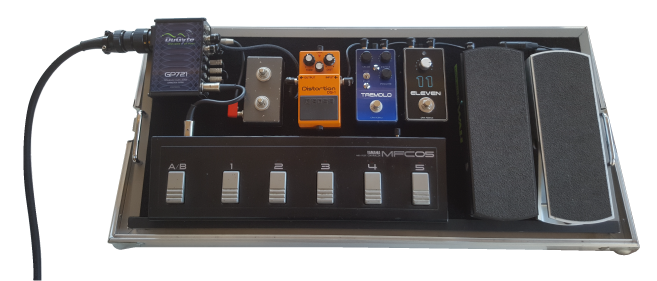 [/vc_column_text][/vc_column][vc_column column_padding="no-extra-padding" column_padding_position="all" background_color_opacity="1″ background_hover_color_opacity="1″ column_shadow="none" column_border_radius="none" width="1/2″ tablet_text_alignment="default" phone_text_alignment="default" column_border_width="none" column_border_style="solid"][vc_column_text]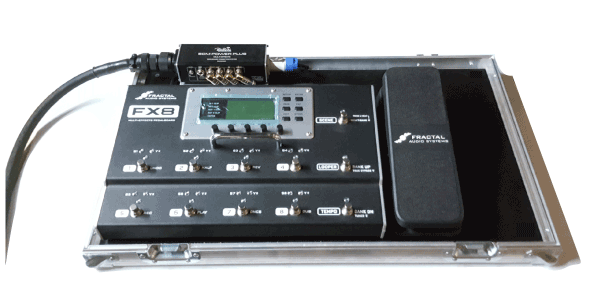 [/vc_column_text][/vc_column][/vc_row][vc_row type="in_container" full_screen_row_position="middle" scene_position="center" text_color="dark" text_align="left" overlay_strength="0.3″ shape_divider_position="bottom"][vc_column column_padding="no-extra-padding" column_padding_position="all" background_color_opacity="1″ background_hover_color_opacity="1″ column_shadow="none" column_border_radius="none" width="1/1″ tablet_text_alignment="default" phone_text_alignment="default" column_border_width="none" column_border_style="solid"]
[/vc_column][/vc_row]